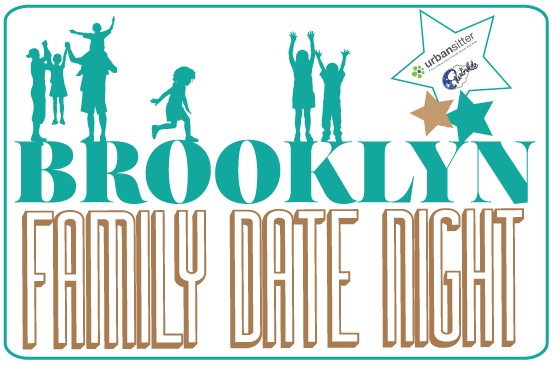 Brooklyn Mamas presents a family date night in Williamsburg Brooklyn and you are invited. Sponsored by Urbansitter and Twinkle Playspace, the evening will be an exclusive peak into one of Brooklyn's hottest indoor playgrounds. You will get the opportunity to check out the amazing services that Urban Sitter has to offer, so your next date night can be just the grown-ups! Bring your family and enjoy a free evening out of the house where your children can run around and you can relax.
REGISTER HERE: Brooklyn Family Night Free Event Registration


Need a babysitter? Enjoy $15 off your first booking* on UrbanSitter! Sign up for a free account and enter promo code BROOKDATENITE on the My Account – Credits page.
UrbanSitter was started by three busy moms, who were looking for a faster, more personal way to find babysitters and nannies. Since parents most commonly look to friends for recommendations, UrbanSitter shows you babysitters rated & reviewed by parents you know. An online booking system makes it a snap to schedule jobs — just search by date & time, select a sitter and book with just a click—it's quick, easy, and efficient.
*Subject to UrbanSitter, Inc.'s Terms of Service. First-time customers only. $15 credit may be used toward Sitter Introduction fee or Premium membership purchase. Not valid for babysitting fees. Recipient must become a registered user of UrbanSitter with valid credit card on file to redeem offer. Restrictions include sitter availability and service to requested location (not all areas served). UrbanSitter reserves the right to modify these terms. Must redeem by 04/30/2014.